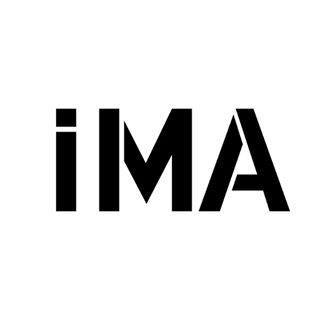 Istanbul Moda Academy
Information About
the University
Istanbul Moda Academy (IMA) is the world wide acclaimed, most proficient fashion school in Turkey, offering an innovative and modern education in the field of fashion and all relevant branches. While adopting the systems of internationally proven success, IMA collaborates with famous international fashion schools.
Founded in 2007, IMA pursues the goal of training fashion professionals of the future, possessing an in depht insight in fashion, design and arts, as well as an awareness of the global markets. The Academy thus aims to introduce a creative, innovative and future steering workforce in the fields of textiles and apparel, two pivotal industries in Turkey, with his autonomous structure. IMA's main educational areas are categorized under Fashion Design, Technology and Product Development, Fashion Management and Fashion Communication and Media.
What distinguishes IMA as an exclusive fashion school is the support IMA receives from the industry, which combines the theoretical infrastructure of the training programs with practical industrial projects and support its programs with varied seminars, workshoops and projects.
Documents Required
for Application
Campus
Facilities
Library
Gym
Swimming Pool
Medical Center
Dining Hall
Dorm
Cafeteria
Auditorium
Cargo
Security
Copy Center
Radio Studio
Park
ATM
Barrier-free Campus
Theatre
Hairdresser
Virtual Court
Walking Track
Tennis Court
Ryder Campus
41.050558635376, 28.992844098443
Teşvikiye Cad. No:10/1 Sadrazam Sait Paşa Konağı Nişantaşı, 34365 Şişli/İstanbul
apply@trucas.com.tr
www.istanbulmodaakademisi.com
+90 530 516 27 05
◦ Biometric Photo (in JPG/PNG formats)
◦ Passport Photocopy
◦ Notarized Turkish/English Translation of High School Diploma (approved by Turkish Embassy)
◦ Notarized Turkish/English Translation of High School Transcript (approved by Turkish Embassy)
◦ Equivalency Certificate (If available)
◦ English Proficiency Certificate (If Available)
◦ Turkish Proficiency Certificate (For Turkish departments, if available)
◦ Portfolio for Fashion Design Programs
◦ Biometric Photo (in JPG/PNG formats)
◦ Passport Photocopy
◦ Notarized Turkish/English Translation of Bachelor Diploma (approved by Turkish Embassy)
◦ Notarized Turkish/English Translation of Bachelor Transcript (approved by Turkish Embassy)
◦ English Proficiency Certificate (If Available)
◦ Turkish Proficiency Certificate (For Turkish departments, if available)
◦ Portfolio for Fashion Design Programs
◦ Biometric Photo (in JPG/PNG formats)
◦ Passport Photocopy
◦ Notarized Turkish/English Translation of High School Diploma (approved by Turkish Embassy)
◦ Notarized Turkish/English Translation of High School Transcript (approved by Turkish Embassy)
◦ Equivalency Certificate (If available)
◦ English Proficiency Certificate (If Available)
◦ Turkish Proficiency Certificate (For Turkish departments, if available)
◦ Portfolio for Fashion Design Programs
◦ Biometric Photo (in JPG/PNG formats)
◦ Passport Photocopy
◦ Notarized Turkish/English Translation of Bachelor Diploma (approved by Turkish Embassy)
◦ Notarized Turkish/English Translation of Bachelor Transcript (approved by Turkish Embassy)
◦ English Proficiency Certificate (If Available)
◦ Turkish Proficiency Certificate (For Turkish departments, if available)
◦ Portfolio for Fashion Design Programs