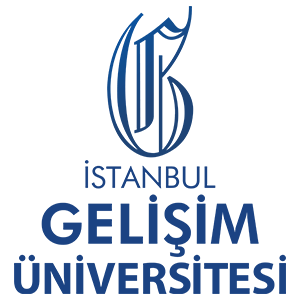 Istanbul Gelisim University
Information About
the University
Is a private non-profit university in Istanbul, Turkey. Gelisim Education, Culture, Health, and Social Service Foundation took steps in the direction of establishing a vocational school under the name of "Istanbul Gelisim Vocational School" in 2008.
Istanbul Gelisim University, is the only higher education institution accredited from Europe with 54 programs, and the Turkish University with the highest number of accredited programs. In this way, with the cooperation that they have made with more than 100 world universities, they are increasing the possibilities for you to communicate with the world and different cultures.
IGU consists 4 faculties, 3 institutes, 4 schools and vocational schools.
Website:  https://gelisim.edu.tr 
Documents Required
for Application
Campus
Facilities
Library
Gym
Swimming Pool
Medical Center
Dining Hall
Dorm
Cafeteria
Auditorium
Cargo
Security
Copy Center
Radio Studio
Park
ATM
Barrier-free Campus
Theatre
Hairdresser
Virtual Court
Walking Track
Tennis Court
Ryder Campus
40.998006343208, 28.698906898499
Cihangir, Şehit Jandarma Jandarma Komando Er, J. Kom. Er Hakan Öner Sk. No:1, 34310 Avcılar/İstanbul
apply@trucas.com.tr
https://gelisim.edu.tr
+90 532 056 27 04
ENİS ÇEBİ STUDENT DORMITORIES
The accommodation needs of the students are provided by one of the contracted dormitories - ENIS ÇEBI DORMITORIES
 
1. Enis Çebigül (Female Student Dormitory)
2. Eniz Çebişah (Male Student Dormitory)

Address: M. K. Paşa Metrobus st. Mareşal Cad. No:59/60 Avcılar
P. +90 546 232 4485
P. +90 546 676 2324
P. +90 546 232 4724
www.eniscebiyurtlari.com
 
YENİ NESİL KIZ ÖĞRENCİ YURDU (SORORITY)
 
Dormitory needs of students of Istanbul Gelisim University are provided by "Yeni Nesil Kız Öğrenci Yurdu(Sorority)", one of the dormitories contracted with our university.
Address: Haramidere Sanayi Metrobus Station, Turgut Özal Mahallesi On the E-5 Highway Upper Floor of Torium Mall Haramidere/ISTANBUL
Phone: +90 444 7876
Phone: +90 534 593 2187
Phone: +90 539 795 7678
E-Mail: info@yeninesilogrenciyurtlari.com
http://www.yeninesilogrenciyurtlari.com/