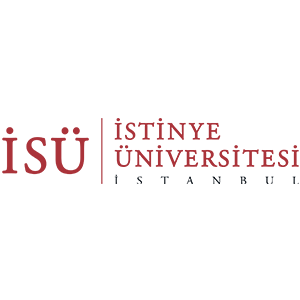 Istinye University
Information About
the University
Istinye University was established in 2015 by the 21st Century Anatolian Foundation as the continuation of a 25-year knowledge and experience of the MLP Care Group which has brought three different hospital brands, namely, "Liv Hospital", "Medical Park" and "VM Medical Park" under one roof.
With its academic staff successfully committed to education and research to make a difference, Istinye University aims to take a place among Turkey and the world's most prestigious universities by contributing to producing new knowledge through its education and research performance while helping its students become well-equipped in their fields by sharing existing knowledge with them.
It has 3 campuses: ISTINYE, South and TOPKAPI
The university consists 7 faculties; 3 institutes and 2 vacational schools
Website: https://www.istinye.edu.tr
Documents Required
for Application
Campus
Facilities
Library
Gym
Swimming Pool
Medical Center
Dining Hall
Dorm
Cafeteria
Auditorium
Cargo
Security
Copy Center
Radio Studio
Park
ATM
Barrier-free Campus
Theatre
Hairdresser
Virtual Court
Walking Track
Tennis Court
Ryder Campus
41.014555351371, 28.905029296875
Istinye University Topkapı Kampüsü, Maltepe Neighbourhood, Edirne Çırpıcı Street, Building no.9, Zeytinburnu, İstanbul, Turkey, 34010
apply@trucas.com.tr
www.istinye.edu.tr
+90 532 056 27 04
As Istinye University, they do not have student dormitories.
However, they refer our students to some private dorms which offer discounted prices for the students.