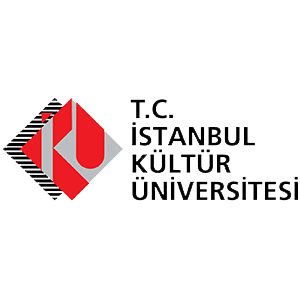 Istanbul Kultur University
Information About
the University
Istanbul Kültür University was founded in 1997 by the Kültür Educational Foundation (KEV), one of the oldest private education institutions in our country with a brilliant history and 60 years of experience. 
It has a total of four campuses all in close proximity to each other in the western part of Istanbul. The three campuses are located in Şirinevler, İncirli, Basın Ekspres and Ataköy.
Istanbul Kültür University conducts its academic and scientific activities with a total of 59 departments and programs, in eight faculties, , and in two vocational schools,. In addition, it provides postgraduate education at 54 Master's and 11 Ph.D. programs within the body of the Institute
Website:  https://www.iku.edu.tr
Documents Required
for Application
Campus
Facilities
Library
Gym
Swimming Pool
Medical Center
Dining Hall
Dorm
Cafeteria
Auditorium
Cargo
Security
Copy Center
Radio Studio
Park
ATM
Barrier-free Campus
Theatre
Hairdresser
Virtual Court
Walking Track
Tennis Court
Ryder Campus
40.991301354803, 28.832116127014
İstanbul Kültür
Üniversitesi
Ataköy 7-8-9-10, E5 Karayolu Üzeri Ataköy , 34158 Bakırköy
apply@trucas.com.tr
https://www.iku.edu.tr
+90 532 056 27 04
Istanbul Kultur University provides comfortable accommodation conditions for its students with its dormitories in Bahcelievler. Our dormitories provide 359 students with the opportunity to continue their education in comfortable and reliable conditions.
Students can benefit from IKU's Health, Culture and Sports Department free of charge from doctors and psychologists.