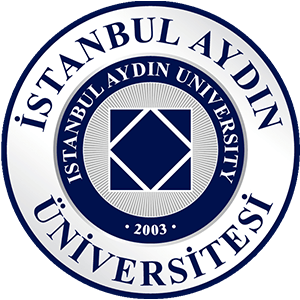 Istanbul Aydin University
Information About
the University
Is a private university founded on May 18, 2007 in Istanbul, Turkey by extension of its predecessor, the vocational college of Anadolu BIL that existed since September 26, 2003.
Being "Turkey's Most Preferred Foundation University Since Its Establishment", Istanbul Aydın University precisely meets the demands of its students and continues to grow rapidly towards a bright future with its campuses in Bahçelievler and Florya, its academic units, research centers and the ideal of being a "Global University" by constantly providing new opportunities to its students.  
IAU  Consists 450 Education Collaborations with Global Universities, 63 Bachelor's Degree Programs, 74 Master's Degree Programs, 17 Doctoral Programs, 11 Faculties, 2 Colleges, 3 Vocational Schools of Higher Education, 3 Institutes, 30 Research Centers, 56 Student Clubs, 21 Basic Medical Sciences Laboratories and Hospital of the Faculty of Dentistry.

Website : http://www.aydin.edu.tr/
Documents Required
for Application
Campus
Facilities
Library
Gym
Swimming Pool
Medical Center
Dining Hall
Dorm
Cafeteria
Auditorium
Cargo
Security
Copy Center
Radio Studio
Park
ATM
Barrier-free Campus
Theatre
Hairdresser
Virtual Court
Walking Track
Tennis Court
Ryder Campus
40.991949209531, 28.797483444214
Beşyol Mah.Inönü Cad.No: 38 Sefaköy–Küçükçekmece / İSTANBUL
apply@trucas.com.tr
http://www.aydin.edu.tr/
+90 532 056 27 04