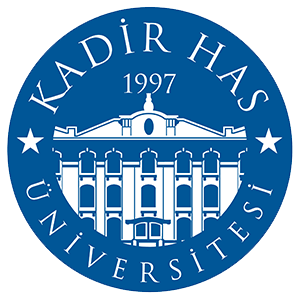 Kadir Has University
Information About
the University
It was founded in 1997. A private university, it has seven faculties, Engineering, Sciences and Humanities, Economics and Administrative Sciences, Communication, Law and Fine Arts, as well as its several vocational schools, and is dedicated to becoming a leader in educational and cultural fields in Turkey, as well as establishing itself as an international center for research and scientific development. Prof. Mustafa Aydın is the rector of the university.
The university's central campus is located by the Golden Horn in Cibali, Fatih, the capital district of İstanbul, on the European side of the city. 
Website: https://khas.edu.tr/tr
Documents Required
for Application
Campus
Facilities
Library
Gym
Swimming Pool
Medical Center
Dining Hall
Dorm
Cafeteria
Auditorium
Cargo
Security
Copy Center
Radio Studio
Park
ATM
Barrier-free Campus
Theatre
Hairdresser
Virtual Court
Walking Track
Tennis Court
Ryder Campus
41.024965170697, 28.958973884583
Cibali Mah. Kadir Has Cad. Fatih / İSTANBUL 34083
apply@trucas.com.tr
https://khas.edu.tr/tr
+90 532 056 27 04
Kadir Has University offers limited number of dormitory accommodation for international students. Kadir Has Residence Hall consist of two separate female and male dormitories. Female dormitory is located in a walking distance from the main campus. Halic, within 15 min. university shuttle ride.
For more info: https://international.khas.edu.tr/accommodation