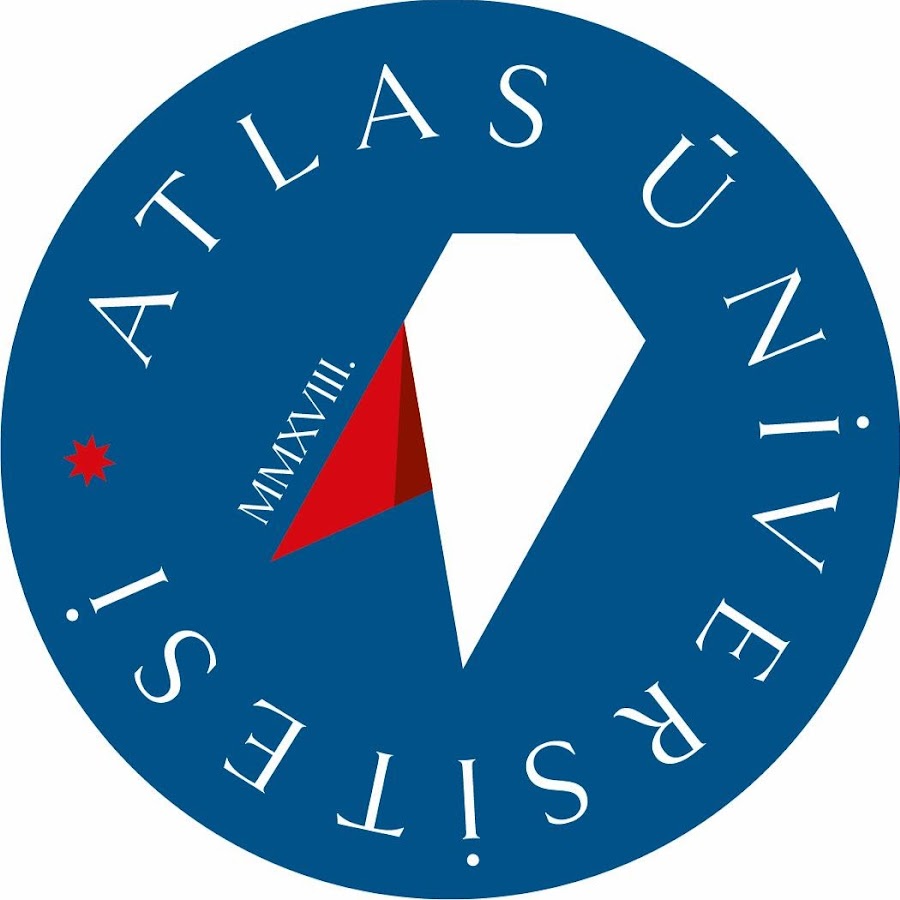 Atlas University
T.R. Istanbul Atlas University is a university established in Istanbul in 2018 and  started education in Kagithane Vadi Campus in 2020 by the Turkish Balkan Education Culture and Health Foundation. It provides education in 38 different programs in total, including 22 undergraduate programs under 5 faculties, 5 graduate programs under institutes, and 11 associate degrees under vocational schools. Every year the University receives  a lot of international students from various countries. 
Istanbul Atlas University Campus is located on a huge area of 110.000 m2. The campus is located closely to the centers like Şişli, Beşiktaş, Sarıyer, Taksim, Levent, and Maslak.  Istanbul Atlas University includes a number of experienced teaching members who can provide high academic learning while leading the students and supervising researches, innovations, and other assignments. 
Istanbul Atlas University Campus has a research and application dentistry center, equipped with sufficient and modern techniques, in addition to 18 operating rooms, 19 modern laboratories, and a large library on 2.500. It also includes 600 translation rooms and activities area including a gym on 1000 m2. 
◦ Biometric Photo (in JPG/PNG formats)
◦ Passport Photocopy
◦ Notarized Turkish/English Translation of High School Diploma (approved by Turkish Embassy)
◦ Notarized Turkish/English Translation of High School Transcript (approved by Turkish Embassy)
◦ Equivalency Certificate (If available)
◦ English Proficiency Certificate (If Available)
◦ Turkish Proficiency Certificate (For Turkish departments, if available)
◦ Biometric Photo (in JPG/PNG formats)
◦ Passport Photocopy
◦ Notarized Turkish/English Translation of High School Diploma (approved by Turkish Embassy)
◦ Notarized Turkish/English Translation of High School Transcript (approved by Turkish Embassy)
◦ Equivalency Certificate (If available)
◦ English Proficiency Certificate (If Available)
◦ Turkish Proficiency Certificate (For Turkish departments, if available)
◦ Biometric Photo (in JPG/PNG formats)
◦ Passport Photocopy
◦ Notarized Turkish/English Translation of Bachelor Diploma (approved by Turkish Embassy)
◦ Notarized Turkish/English Translation of Bachelor Transcript (approved by Turkish Embassy)
◦ English Proficiency Certificate (If Available)
◦ Turkish Proficiency Certificate (For Turkish departments, if available)
◦ ALES, GRE or GMAT Score Document
◦ 2 Reference Letter
◦ Biometric Photo (in JPG/PNG formats)
◦ Passport Photocopy
◦ Notarized Turkish/English Translation of Undergraduate and Graduate Diplomas (approved by Turkish Embassy)
◦ Notarized Turkish/English Translation of Undergraduate and Graduate Transcripts (approved by Turkish Embassy)
◦ English Proficiency Certificate (If Available)
◦ Turkish Proficiency Certificate (For Turkish departments, if available)
◦ ALES, GRE or GMAT Score Document
◦ 2 Reference Letter
◦ Curriculum Vitae
◦ Biometric Photo (in JPG/PNG formats)
◦ Passport Photocopy
◦ Notarized Turkish/English Translation of High School Diploma (approved by Turkish Embassy)
◦ Notarized Turkish/English Translation of High School Transcript (approved by Turkish Embassy)
◦ Equivalency Certificate (If available)
◦ English Proficiency Certificate (If Available)
◦ Turkish Proficiency Certificate (For Turkish departments, if available)
◦ Biometric Photo (in JPG/PNG formats)
◦ Passport Photocopy
◦ Notarized Turkish/English Translation of High School Diploma (approved by Turkish Embassy)
◦ Notarized Turkish/English Translation of High School Transcript (approved by Turkish Embassy)
◦ Equivalency Certificate (If available)
◦ English Proficiency Certificate (If Available)
◦ Turkish Proficiency Certificate (For Turkish departments, if available)
◦ Biometric Photo (in JPG/PNG formats)
◦ Passport Photocopy
◦ Notarized Turkish/English Translation of Bachelor Diploma (approved by Turkish Embassy)
◦ Notarized Turkish/English Translation of Bachelor Transcript (approved by Turkish Embassy)
◦ English Proficiency Certificate (If Available)
◦ Turkish Proficiency Certificate (For Turkish departments, if available)
◦ ALES, GRE or GMAT Score Document
◦ 2 Reference Letter
◦ Biometric Photo (in JPG/PNG formats)
◦ Passport Photocopy
◦ Notarized Turkish/English Translation of Undergraduate and Graduate Diplomas (approved by Turkish Embassy)
◦ Notarized Turkish/English Translation of Undergraduate and Graduate Transcripts (approved by Turkish Embassy)
◦ English Proficiency Certificate (If Available)
◦ Turkish Proficiency Certificate (For Turkish departments, if available)
◦ ALES, GRE or GMAT Score Document
◦ 2 Reference Letter
◦ Curriculum Vitae