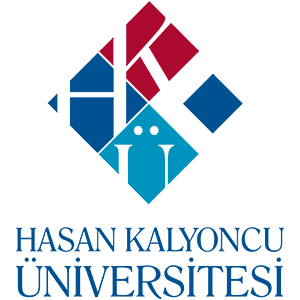 Hasan Kalyoncu University
Information About
the University
One of the oldest inhabited cities of the world with a history of close to 6,000 years, Gaziantep has hosted Hasan Kalyoncu University (formally known as Gazikent University) as its first foundation university.  Its fundamental objective is to educate men and women for tomorrow who share universal cultural values, believe in freedom of expression, have a global vision, and possess the highest standards of integrity and morality. The university is convinced that the Turkish language should continue to play a vital role in all spheres of higher education.
It consists 7 faculties, 3 institutes, a foreign language school without forgetting the vocational school.
Website : https://www.hku.edu.tr 
Documents Required
for Application
1Foreign student online application form
2High school diploma and notarized translation in English or Turkish
3High school transcript with notarized translation of English or Turkish
4Equivalence Certificate (Equivalency certificate can be obtained from Turkish consulates or Istanbul Provincial Directorate of National Education)
5 Picture page of the student's passport
7Financial Guarantee Letter: income during the student's residence in Turkey, if necessary, a document signed by family
Campus
Facilities
Library
Gym
Swimming Pool
Medical Center
Dining Hall
Dorm
Cafeteria
Auditorium
Cargo
Security
Copy Center
Radio Studio
Park
ATM
Barrier-free Campus
Theatre
Hairdresser
Virtual Court
Walking Track
Tennis Court
Ryder Campus
37.00748776164, 37.436513900757
Hasan Kalyoncu
University
Yeşilkent, 27100 Oğuzeli/Gaziantep
apply@trucas.com.tr
https://www.hku.edu.tr
+90 532 056 27 04
A student dormitory with the capacity of 304 female students of Credit and Dormitories Institution (KYK) is active in the campus.
Our dormitory has units that can respond to sportive and cultural requirements such as 24-hour hot water, breakfast and dinner, hairdresser, Internet café, laundry, reading room, canteen, recreation room and fitness center. Apart from this, there are private dormitory alternatives close to the campus.