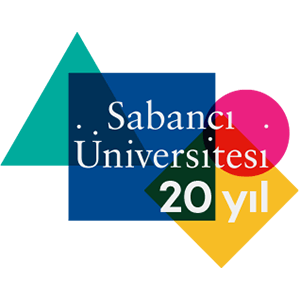 Sabancı University
Information About
the University

Is a private university established in 1999, and a young foundation university, Sabancı University's Foundations Development Program consists of two key educational stages: the Foundations Development Year and University Courses. All student admits are required to take an English Language Assessment Exam (ELAE). Students deemed to require additional assistance enroll in the Foundations Development Year, which consists exclusively of English and Turkish language courses.  Also University Courses is Sabancı University's core curriculum for undergraduates. Designed with a multidisciplinary approach, University Courses establishes links between the natural and social sciences as well as among other disciplines.
Web Site: https://www.sabanciuniv.edu/
Documents Required
for Application
1Foreign student online application form
2High school diploma and notarized translation in English or Turkish
3High school transcript with notarized translation of English or Turkish
4Equivalence Certificate (Equivalency certificate can be obtained from Turkish consulates or Istanbul Provincial Directorate of National Education)
5 Picture page of the student's passport
7Financial Guarantee Letter: income during the student's residence in Turkey, if necessary, a document signed by family
Campus
Facilities
Library
Gym
Swimming Pool
Medical Center
Dining Hall
Dorm
Cafeteria
Auditorium
Cargo
Security
Copy Center
Radio Studio
Park
ATM
Barrier-free Campus
Theatre
Hairdresser
Virtual Court
Walking Track
Tennis Court
Ryder Campus
40.892883189141, 29.374866485596
Orta, Sabancı Ünv. No:27, 34956 Tuzla/İstanbul
apply@trucas.com.tr
www.sabanciuniv.edu
+90 532 056 27 04

Sabanci university assure a dormitory, where Students who are admitted to the university must complete the process outlined in the Housing Applications Procedure.  Admission to housing facilities is valid for one academic year. Admission priorities are recommended by the Housing Committee every year, and announced to students following approval by the President. Students who wish to apply for housing must complete their applications online during the application period to be announced by University Services.