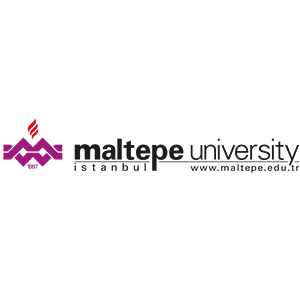 Maltepe University
Information About
the University
Is a private university located in Maltepe district of Istanbul, Turkey. It was established on July 9, 1997 by "Istanbul Marmara Education Foundation" (İMEV). The institution has a broad scope of education starting from the elementary level to university.  
Universities produce projects concerning the today and the future of the community, abiding by the universality of science, thus tries to transform and carry the community a step further in terms of expectations of the age. All those purposes would be possible with the quality of edu-cation and scientific researches. the university includes an English teaching program. 
The university consist an Undergraduate programs with 9 faculties, a vocational school with 4 programs, a post graduate and doctorate programs with 2 institutes and a foreign language program. 
Website: http://www.maltepe.edu.tr/
Documents Required
for Application
Campus
Facilities
Library
Gym
Swimming Pool
Medical Center
Dining Hall
Dorm
Cafeteria
Auditorium
Cargo
Security
Copy Center
Radio Studio
Park
ATM
Barrier-free Campus
Theatre
Hairdresser
Virtual Court
Walking Track
Tennis Court
Ryder Campus
40.960909817762, 29.186811447144
Büyükbakkalköy, Maltepe Ünv. Marmara Eğitim Köyü, 34857 Maltepe/İstanbul
apply@trucas.com.tr
www.maltepe.edu.tr/
+90 532 056 27 04
◦ Biometric Photo
◦ Photocopy of high school diploma
◦ Transcript that shows all the courses and grades the Applicant took in Lyceum/High School
◦ Passport photocopy
◦ Foreign Language Certificate with international validity, if any (For departments whose education language is English, TOEFL (min.86)
◦ Turkish Proficiency Certificate, if any (For departments whose education language is Turkish, TÖMER (B2)
◦ University pre-registration fee: 1000 USD ($ 1,000 pre-registration fee will be deducted from the tuition fee during registration)
◦ Biometric Photo
◦ Photocopy of high school diploma
◦ Transcript that shows all the courses and grades the Applicant took in Lyceum/High School
◦ Passport photocopy
◦ Foreign Language Certificate with international validity, if any (For departments whose education language is English, TOEFL (min.86)
◦ Turkish Proficiency Certificate, if any (For departments whose education language is Turkish, TÖMER (B2)
◦ University pre-registration fee: 1000 USD ($ 1,000 pre-registration fee will be deducted from the tuition fee during registration)
TO BE UPDATED / MISSING INFO
TO BE UPDATED / MISSING INFO
The university has dormitories 
LOCATION:  Büyükbakkalköy, Maltepe Ünv. Marmara Eğitim Köyü, 34857 Maltepe/İstanbul
◦ Biometric Photo
◦ Photocopy of high school diploma
◦ Transcript that shows all the courses and grades the Applicant took in Lyceum/High School
◦ Passport photocopy
◦ Foreign Language Certificate with international validity, if any (For departments whose education language is English, TOEFL (min.86)
◦ Turkish Proficiency Certificate, if any (For departments whose education language is Turkish, TÖMER (B2)
◦ University pre-registration fee: 1000 USD ($ 1,000 pre-registration fee will be deducted from the tuition fee during registration)
◦ Biometric Photo
◦ Photocopy of high school diploma
◦ Transcript that shows all the courses and grades the Applicant took in Lyceum/High School
◦ Passport photocopy
◦ Foreign Language Certificate with international validity, if any (For departments whose education language is English, TOEFL (min.86)
◦ Turkish Proficiency Certificate, if any (For departments whose education language is Turkish, TÖMER (B2)
◦ University pre-registration fee: 1000 USD ($ 1,000 pre-registration fee will be deducted from the tuition fee during registration)
TO BE UPDATED / MISSING INFO
TO BE UPDATED / MISSING INFO