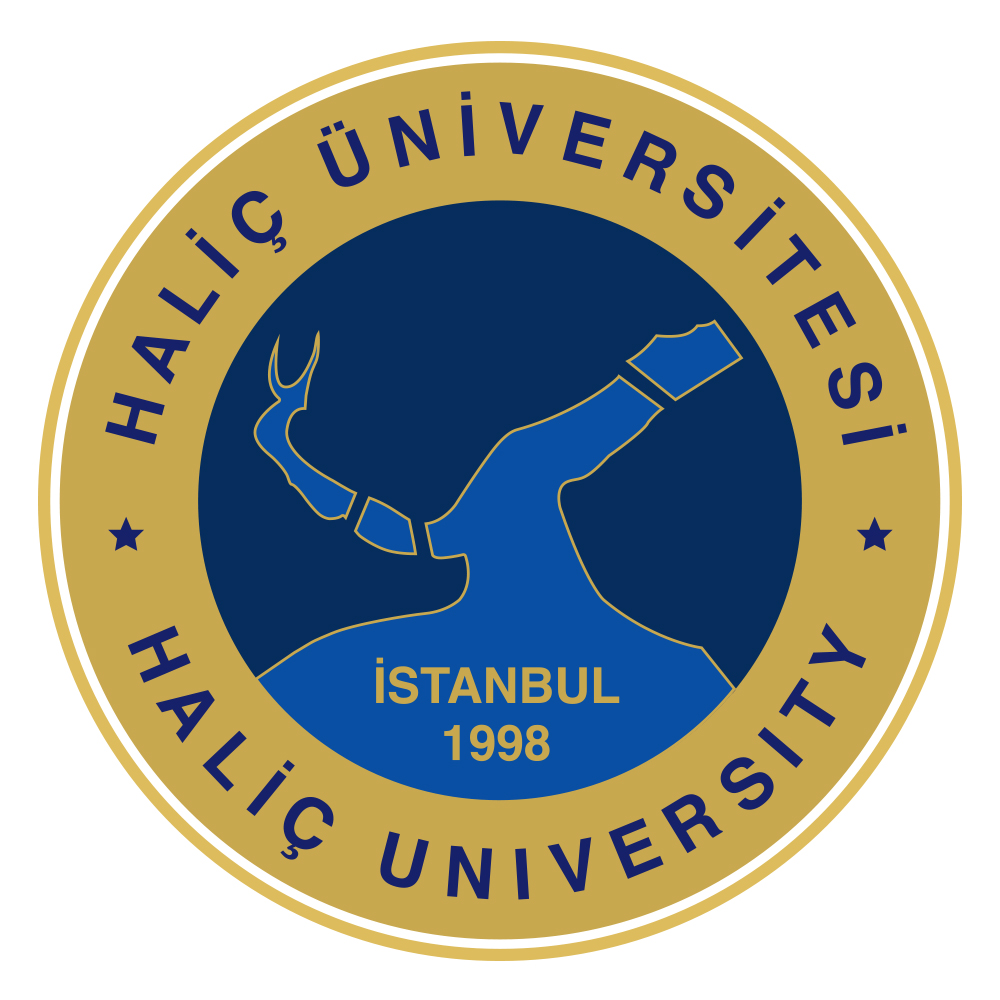 Halic University
Information About
the University
Haliç University is a foundation university established by our Leukemia Children's Foundation in accordance with Higher Education Law No. 2547. He started training on November 23, 1998. 
Haliç University is Turkey's leading Foundation University, which has been continuing its education and research mission in a wide spectrum of health, engineering, architecture sports and art, with 6 Faculties, 3 Vocational Schools, Conservatory and Graduate Institute, with its 10,000 students continuing since 1998. 
The University, which puts design and creativity at the center, is ranked internationally with the impact of its 18,000 students who have graduated to date with the priority of educating individuals who can produce solutions by looking at different aspects of the problems.
Website: http://www.halic.edu.tr/en
Campus
Facilities
Library
Gym
Swimming Pool
Medical Center
Dining Hall
Dorm
Cafeteria
Auditorium
Cargo
Security
Copy Center
Radio Studio
Park
ATM
Barrier-free Campus
Theatre
Hairdresser
Virtual Court
Walking Track
Tennis Court
Ryder Campus
41.04526186375, 28.972736368389
Sütlüce Mah. İmrahor Cad. No: 82 Beyoğlu - İSTANBUL
apply@trucas.com.tr
http://www.halic.edu.tr/en
+90 530 516 27 05
◦ Biometric Photo (in JPG/PNG formats)
◦ Passport Photocopy
◦ Notarized Turkish/English Translation of High School Diploma (approved by Turkish Embassy)
◦ Notarized Turkish/English Translation of High School Transcript (approved by Turkish Embassy)
◦ Motivation Letter
◦ Equivalency Certificate (If available)
◦ English Proficiency Certificate (If Available)
◦ Turkish Proficiency Certificate (For Turkish departments, if available)
◦ Biometric Photo (in JPG/PNG formats)
◦ Passport Photocopy
◦ Notarized Turkish/English Translation of High School Diploma (approved by Turkish Embassy)
◦ Notarized Turkish/English Translation of High School Transcript (approved by Turkish Embassy)
◦ Motivation Letter
◦ Equivalency Certificate (If available)
◦ English Proficiency Certificate (If Available)
◦ Turkish Proficiency Certificate (For Turkish departments, if available)
◦ Biometric Photo (in JPG/PNG formats)
◦ Passport Photocopy
◦ Notarized Turkish/English Translation of Bachelor Diploma (approved by Turkish Embassy)
◦ Notarized Turkish/English Translation of Bachelor Transcript (approved by Turkish Embassy)
◦ Letter of Intent
◦ 2 Reference Letter
◦ English Proficiency Certificate (If Available)
◦ Turkish Proficiency Certificate (For Turkish departments, if available)
◦ Biometric Photo (in JPG/PNG formats)
◦ Passport Photocopy
◦ Notarized Turkish/English Translation of Undergraduate and Graduate Diplomas (approved by Turkish Embassy)
◦ Notarized Turkish/English Translation of Undergraduate and Graduate Transcripts (approved by Turkish Embassy)
◦ Letter of Intent
◦ 2 Reference Letters
◦ Thesis Proposal
◦ English Proficiency Certificate (If Available)
◦ Turkish Proficiency Certificate (For Turkish departments, if available)
◦ Biometric Photo (in JPG/PNG formats)
◦ Passport Photocopy
◦ Notarized Turkish/English Translation of High School Diploma (approved by Turkish Embassy)
◦ Notarized Turkish/English Translation of High School Transcript (approved by Turkish Embassy)
◦ Motivation Letter
◦ Equivalency Certificate (If available)
◦ English Proficiency Certificate (If Available)
◦ Turkish Proficiency Certificate (For Turkish departments, if available)
◦ Biometric Photo (in JPG/PNG formats)
◦ Passport Photocopy
◦ Notarized Turkish/English Translation of High School Diploma (approved by Turkish Embassy)
◦ Notarized Turkish/English Translation of High School Transcript (approved by Turkish Embassy)
◦ Motivation Letter
◦ Equivalency Certificate (If available)
◦ English Proficiency Certificate (If Available)
◦ Turkish Proficiency Certificate (For Turkish departments, if available)
◦ Biometric Photo (in JPG/PNG formats)
◦ Passport Photocopy
◦ Notarized Turkish/English Translation of Bachelor Diploma (approved by Turkish Embassy)
◦ Notarized Turkish/English Translation of Bachelor Transcript (approved by Turkish Embassy)
◦ Letter of Intent
◦ 2 Reference Letter
◦ English Proficiency Certificate (If Available)
◦ Turkish Proficiency Certificate (For Turkish departments, if available)
◦ Biometric Photo (in JPG/PNG formats)
◦ Passport Photocopy
◦ Notarized Turkish/English Translation of Undergraduate and Graduate Diplomas (approved by Turkish Embassy)
◦ Notarized Turkish/English Translation of Undergraduate and Graduate Transcripts (approved by Turkish Embassy)
◦ Letter of Intent
◦ 2 Reference Letters
◦ Thesis Proposal
◦ English Proficiency Certificate (If Available)
◦ Turkish Proficiency Certificate (For Turkish departments, if available)