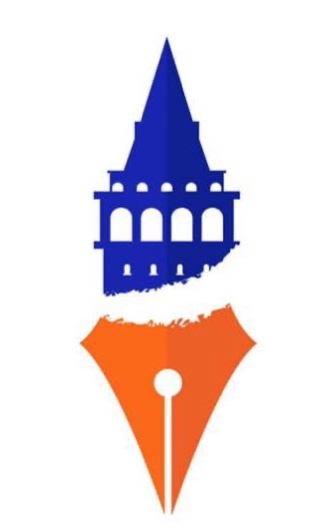 Istanbul Galata University
Information About
the University
Istanbul Galata University is a foundation higher education institution that has joined the higher education system in 2020. The university consists of academic units of Faculty of Dentistry, Faculty of Arts and Social Sciences, Faculty of Sports Sciences, Vocational School and Graduate Education Institute. Students are planned to be enrolled in 8 undergraduate and 5 undergraduate program in the 2020-2021 academic year.
It is a place where values are preserved, adorned with spirit to be passed on to future generations.
Galata; It's been central for centuries. It is home to all cultures, has carried every value it hosts to the present day and is sure to carry it into the future.
Istanbul Galata University students are ready to understand, contribute and succeed in a rapidly changing society, thus making the world a better and fairer place. It will provide students with both skills provided by a solid education and skills necessary for success and leadership in the emerging creative economy.
Website: http://www.galata.edu.tr/
Campus
Facilities
Library
Gym
Swimming Pool
Medical Center
Dining Hall
Dorm
Cafeteria
Auditorium
Cargo
Security
Copy Center
Radio Studio
Park
ATM
Barrier-free Campus
Theatre
Hairdresser
Virtual Court
Walking Track
Tennis Court
Ryder Campus
41.024541795883, 28.945128608165
Istanbul Galata
University
Evliya Çelebi, Meşrutiyet Cd. No:62, 34430 Beyoğlu/İstanbul
apply@trucas.com.tr
https://www.galata.edu.tr/
+90 530 516 27 05
◦ Biometric Photo (in JPG/PNG formats)
◦ Passport Photocopy
◦ Notarized Turkish/English Translation of High School Diploma (approved by Turkish Embassy)
◦ Notarized Turkish/English Translation of High School Transcript (approved by Turkish Embassy)
◦ Equivalency Certificate (If available)
◦ English Proficiency Certificate (If Available)
◦ Turkish Proficiency Certificate (For Turkish departments, if available)
◦ Biometric Photo (in JPG/PNG formats)
◦ Passport Photocopy
◦ Notarized Turkish/English Translation of High School Diploma (approved by Turkish Embassy)
◦ Notarized Turkish/English Translation of High School Transcript (approved by Turkish Embassy)
◦ Equivalency Certificate (If available)
◦ English Proficiency Certificate (If Available)
◦ Turkish Proficiency Certificate (For Turkish departments, if available)
◦ Biometric Photo (in JPG/PNG formats)
◦ Passport Photocopy
◦ Notarized Turkish/English Translation of Bachelor Diploma (approved by Turkish Embassy)
◦ Notarized Turkish/English Translation of Bachelor Diploma (approved by Turkish Embassy)
◦ English Proficiency Certificate (If Available)
◦ Turkish Proficiency Certificate (For Turkish departments, if available)
◦ Biometric Photo (in JPG/PNG formats)
◦ Passport Photocopy
◦ Notarized Turkish/English Translation of Undergraduate and Graduate Diplomas (approved by Turkish Embassy)
◦ Notarized Turkish/English Translation of Undergraduate and Graduate Transcripts (approved by Turkish Embassy)
◦ English Proficiency Certificate (If Available)
◦ Turkish Proficiency Certificate (For Turkish departments, if available)
The University does not have its own students dormitory
◦ Biometric Photo (in JPG/PNG formats)
◦ Passport Photocopy
◦ Notarized Turkish/English Translation of High School Diploma (approved by Turkish Embassy)
◦ Notarized Turkish/English Translation of High School Transcript (approved by Turkish Embassy)
◦ Equivalency Certificate (If available)
◦ English Proficiency Certificate (If Available)
◦ Turkish Proficiency Certificate (For Turkish departments, if available)
◦ Biometric Photo (in JPG/PNG formats)
◦ Passport Photocopy
◦ Notarized Turkish/English Translation of High School Diploma (approved by Turkish Embassy)
◦ Notarized Turkish/English Translation of High School Transcript (approved by Turkish Embassy)
◦ Equivalency Certificate (If available)
◦ English Proficiency Certificate (If Available)
◦ Turkish Proficiency Certificate (For Turkish departments, if available)
◦ Biometric Photo (in JPG/PNG formats)
◦ Passport Photocopy
◦ Notarized Turkish/English Translation of Bachelor Diploma (approved by Turkish Embassy)
◦ Notarized Turkish/English Translation of Bachelor Diploma (approved by Turkish Embassy)
◦ English Proficiency Certificate (If Available)
◦ Turkish Proficiency Certificate (For Turkish departments, if available)
◦ Biometric Photo (in JPG/PNG formats)
◦ Passport Photocopy
◦ Notarized Turkish/English Translation of Undergraduate and Graduate Diplomas (approved by Turkish Embassy)
◦ Notarized Turkish/English Translation of Undergraduate and Graduate Transcripts (approved by Turkish Embassy)
◦ English Proficiency Certificate (If Available)
◦ Turkish Proficiency Certificate (For Turkish departments, if available)