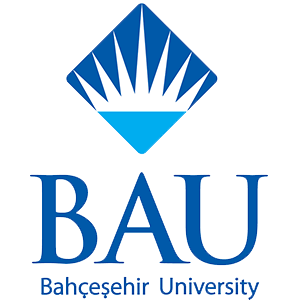 Bahçeşehir University
Information About
the University
BAU is a private educational institution in Turkey, located at the European side of Istanbul. The Turkish National Assembly authorized the establishment of the University of Bahçeşehir by the Bahçeşehir Uğur Education Foundation in 1998.
The slogan "At the heart of Istanbul" is suitable for a university like Bahcesehir University (BAU)... With its main campus on the edge of the Bosphorus in Besiktas each day begins early with rapid mobility and continues throughout the day. Moreover, it is possible to encounter an event at almost every part of the university.
The university is one of the few universities in Turkey which has it lectures in English and therefore students applying to BAU are required to have high English proficiency.
BAU consists of 9 Faculties, 1 School of Languages, 3 Vocational Schools provides post graduate education. 
Website: https://bau.edu.tr
Documents Required
for Application
1Foreign student online application form
2High school diploma and notarized translation in English or Turkish
3High school transcript with notarized translation of English or Turkish
4Equivalence Certificate (Equivalency certificate can be obtained from Turkish consulates or Istanbul Provincial Directorate of National Education)
5 Picture page of the student's passport
7Financial Guarantee Letter: income during the student's residence in Turkey, if necessary, a document signed by family
Campus
Facilities
Library
Gym
Swimming Pool
Medical Center
Dining Hall
Dorm
Cafeteria
Auditorium
Cargo
Security
Copy Center
Radio Studio
Park
ATM
Barrier-free Campus
Theatre
Hairdresser
Virtual Court
Walking Track
Tennis Court
Ryder Campus
41.042170952643, 29.009249210358
Çırağan Caddesi Osmanpaşa Mektebi Sokak No: 4 - 6 34353 Beşiktaş
apply@trucas.com.tr
https://bau.edu.tr
+90 532 056 27 04
41.050068243913, 29.005837440491
Ihlamur Yıldız Caddesi No:10 Gayrettepe 34353 Beşiktaş, İSTANBUL / TÜRKİYE
apply@trucas.com.tr
https://bau.edu.tr
+90 532 056 27 04
41.024604982812, 28.976874947548
Müeyyetzade Mahallesi Kemeraltı Caddesi Karaoğlan Sokağı No: 24/a Galata/Karaköy İSTANBUL/TÜRKİYE
apply@trucas.com.tr
https://bau.edu.tr
+90 532 056 27 04
40.989454933903, 29.079254865646
Sahrayı Cedid Mahallesi Batman Sokak No: 66 - 68 Yenisahra/Kadıköy İSTANBUL/TÜRKİYE
apply@trucas.com.tr
https://bau.edu.tr
+90 532 056 27 04
My House Student Dormitories operating in affiliation with Ministry of Education serve students in Kocaeli and İstanbul for 12 years.
Bahçeşehir University and My House student Dormitories established a solution partnership and dormitories shall serve BAU students in 2015-2016 education year.
'BAU & Republika Ortaköy' which is a project conducted with the cooperation of Bahçeşehir University (BAU) and RepublikaAcademic Aparts located in the center of Ortaköy offers BAU a unique living space which can be used both as a dormitory and a social activity center. 
The center is designed as a facility where students can carry out their hobby, do exercise and study for their examinations with full concentration. The facility offers hobbit room, free internet, car park area, 7/24 security, infirmary, laundry service and swimming pool in order to meet all requirements of students.