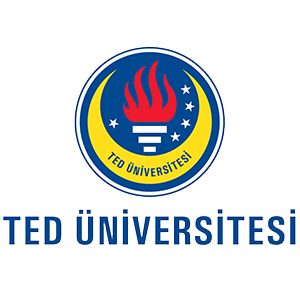 TED University
Information About
the University
TED University was established by an act of the Parliament dated July 07, 2009. TED University (TEDU) is a young, dynamic university, located in the heart of Ankara. It was founded in 2012 by the Turkish Education Association (TED), which has been pioneering the development of education in Turkey since 1928. With an emphasis on liberal arts education, TEDU aims to foster graduates, who are creative, critical-minded, self-confident and well-rounded. 
The University consists of five faculties: Architecture, Arts and Sciences, Economics and Administrative Sciences; Education and Engineering, and English is the medium of instruction. TEDU is a progressive academic institution offering an integrated approach to higher education and a high quality student-focused educational experience.
Web Site: https://www.tedu.edu.tr/ 
Documents Required
for Application
Campus
Facilities
Library
Gym
Swimming Pool
Medical Center
Dining Hall
Dorm
Cafeteria
Auditorium
Cargo
Security
Copy Center
Radio Studio
Park
ATM
Barrier-free Campus
Theatre
Hairdresser
Virtual Court
Walking Track
Tennis Court
Ryder Campus
39.923079175752, 32.862111473087
Ziya Gökalp Sokak No: 47 - 48 06420, Kolej - Çankaya Ankara / Turkiye
apply@trucas.com.tr
https://www.tedu.edu.tr
+90 532 056 27 04
Ankara Esenboğa Havalimanı
TED University provides modern accommodation opportunities to all students. Students can fulfill their needs at the Student Dorm for Girls with 392 bed capacity and Student Dorm for Boys with 93 bed capacity.
For more info: https://ipo.tedu.edu.tr/en/ipo/dormitories