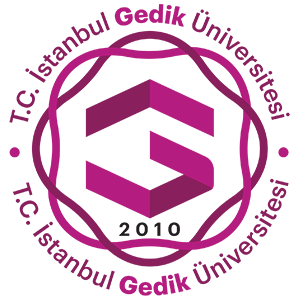 Istanbul Gedik University
Information About
the University
Gedik Education Foundation was established  on September 7, 1994 to contribute to the education of the country and  the development of  welding technology.
Faculties of Engineering, Fine Arts and Architecture, Sports Sciences and Economics and Administrative Sciences, School of Foreign Languages and Vocational School with its 23 programs; and Institutes of Physical Sciences, Health Sciences and Social Sciences are parts of İstanbul Gedik University.
İstanbul Gedik University continues to provide education and training at its 5 Campuses located in Kartal, Pendik-Kurtköy, Tuzla-Aydınlı and Kurtköy-Çamlık and Nişantaşı regions.İstanbul Gedik University has a total of 30.000 square meters of closed space in these four campuses. Transportation from one campus to another is provided by the university. 
Tel: 444 5 438
Fax: +90 (216) 452 87 17
E-Mail: info@gedik.edu.tr
Website:  https://www.gedik.edu.tr
Documents Required
for Application
Campus
Facilities
Library
Gym
Swimming Pool
Medical Center
Dining Hall
Dorm
Cafeteria
Auditorium
Cargo
Security
Copy Center
Radio Studio
Park
ATM
Barrier-free Campus
Theatre
Hairdresser
Virtual Court
Walking Track
Tennis Court
Ryder Campus
40.90154442299, 29.219373464584
Cumhuriyet, İlkbahar Sk. No:1, 34876 Kartal/İstanbul
apply@trucas.com.tr
https://www.gedik.edu.tr
+90 532 056 27 04
Two dormitories, one for female students and the other for male students, began to provide services in the Tuzla Aydınlı Campus in the 2012-2013 Academic Year.