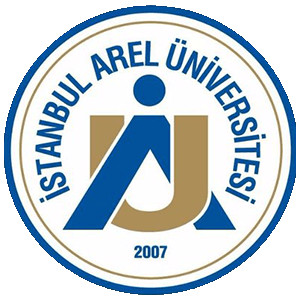 Istanbul Arel University
Information About
the University
Istanbul Arel University of High Education Life Learning Education is a private nonprofit university located in Istanbul, Turkey. It was established in 2007 by the Kemal Gözükara Education and Culture Foundation. Teaching is done mostly in English, and there are bachelor, masters and doctoral programmes.
Istanbul Arel University has 6 Faculties; Faculty of Arts and Sciences, Faculty of Engineering and Architecture, Faculty of Communication, Faculty of Economic and Administrative Sciences, Faculty of Fine Arts and Faculty of Medicine, 3 Schools; School of Health Sciences, School of Applied Sciences, School of Foreign Languages, 3 Institutes (graduate and distance education master's programmes); Institute of Sciences, Institute of Social Sciences and Institute of Health Sciences and 1 Vocational School.
Web Site: https://www.arel.edu.tr/ 
Documents Required
for Application
1Foreign student online application form
2High school diploma and notarized translation in English or Turkish
3High school transcript with notarized translation of English or Turkish
4Equivalence Certificate (Equivalency certificate can be obtained from Turkish consulates or Istanbul Provincial Directorate of National Education)
5 Picture page of the student's passport
7Financial Guarantee Letter: income during the student's residence in Turkey, if necessary, a document signed by family
Campus
Facilities
Library
Gym
Swimming Pool
Medical Center
Dining Hall
Dorm
Cafeteria
Auditorium
Cargo
Security
Copy Center
Radio Studio
Park
ATM
Barrier-free Campus
Theatre
Hairdresser
Virtual Court
Walking Track
Tennis Court
Ryder Campus
41.05521391958, 28.50025177002
Türkoba Mahallesi,Erguvan Sokak No:26 / K34537 Tepekent - Büyükçekmece Istanbul-Turkey
apply@trucas.com.tr
http://www.arel.edu.tr/
+90 532 056 27 04
40.999961836367, 28.79651248455
Kemalpaşa Mahallesi Halkalı Caddesi No:101 34295 Sefaköy - Küçükçekmece Istanbul-Turkey
apply@trucas.com.tr
http://www.arel.edu.tr/
+90 532 056 27 04
41.017030859507, 28.913328512175
Merkez Efendi Mahallesi Eski Londra Asfaltı Cd. No 1/3, 34010 Cevizlibağ - Zeytinburnu İstanbul-Türkiye
apply@trucas.com.tr
http://www.arel.edu.tr/
+90 532 056 27 04
All of the Villa Dormitories include a study room, television room, laundry room, kitchen and dining room. All of the dormitory rooms include a bed, desk, chair, window shade, waste bin, book shelve and wardrobe per each student resident. There're 16 Villa Dormitories for female, and 4 Villa Dormitories for male students.
Villa Dormitories for female students - Executive Office
Phone : ( 0 212) 860 03 99
Mobile Phone : ( 0549 ) 870 19 09
ogrencievleri@arel.edu.tr
Villa Dormitories for male students - Executive Office
Phone : ( 0212 ) 860 02 97
Mobile Phone : 0549 ) 870 41 14
ogrencievleri@arel.edu.tr