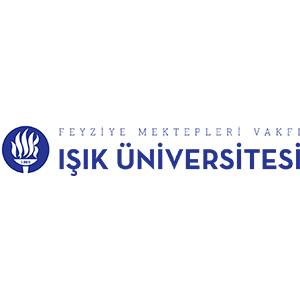 Isik University
Information About
the University
Işık University, which started its education life in 1996, is now a graduate with 41 programs in 5 Faculty, associate degree with 22 programs in 2 Colleges, 31 master's and 6 doctoral programs at the Institutes of Social Sciences and Science, foreign It provides education opportunities for associate, undergraduate and graduate students with the School of Languages and Continuous Education Center.
Işık University, which came to life with the 134-year culture of Feyziye Schools Foundation, on an area of 490 thousand square meters with its modern infrastructure, classrooms, dormitories, libraries, social and sports facilities, art gallery and 490 thousand square meters Sile campus and maslak campus in the center of Istanbul business world.
Website: http://www.isikun.edu.tr 
Documents Required
for Application
Campus
Facilities
Library
Gym
Swimming Pool
Medical Center
Dining Hall
Dorm
Cafeteria
Auditorium
Cargo
Security
Copy Center
Radio Studio
Park
ATM
Barrier-free Campus
Theatre
Hairdresser
Virtual Court
Walking Track
Tennis Court
Ryder Campus
41.168930747855, 29.563994407654
Meşrutiyet, Işık Ünv., 34980 Şile/İstanbul
apply@trucas.com.tr
http://www.isikun.edu.tr 
+90 532 056 27 04
Our student dormitories, located in Işık University Şile campus, are in more and more demand by our students every year. Our dormitories have a total of 517 rooms, including 1,3 and 4 people, in 18 dormitories, 9 of which are dedicated for girls, 9 of them boys. Approximately 1500 students can receive services in our dormitories. Some of our rooms are prepared to be used by our students with disabilities. Our dormitory buildings have central heating system, uninterrupted hot water and internet facilities. There is a free laundry, kitchen and study hall in the common areas of our dormitories.
Our dormitory staff are tasked with providing general control of dormitories by following the on-site and timely elimination of student demands and identified problems on a 24/7 basis.