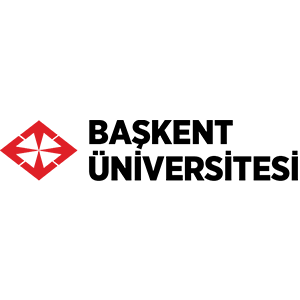 Başkent University
Information About
the University
Başkent University, the first private university to teach health sciences in Turkey, was founded on 13 January 1994 by Professor Dr. Mehmet Haberal. The University center is located in Ankara and also has Medical and Research Centers and Dialysis Centers all around Turkey, it that provides high level education based on scientific production in every field of advanced medical practices as an international brand, and which transforms this to a social added value on the road to its rightful place in the line of modern civilization.
The university has developed and grown over the past eight years without governmental support. The construction of the buildings began on campus in 1995 and many other facilities have been added since then. Currently the university is considered as one of Turkey's elite colleges in terms of its scientific approach in education.
Başkent University consists of 11 Faculties, 8 institutes, 1 School of Languages, 7 Vocational Schools provides post graduate education and state conservatory.
Website: https://www.baskent.edu.tr
Documents Required
for Application
1Foreign student online application form
2High school diploma and notarized translation in English or Turkish
3High school transcript with notarized translation of English or Turkish
4Equivalence Certificate (Equivalency certificate can be obtained from Turkish consulates or Istanbul Provincial Directorate of National Education)
5 Picture page of the student's passport
7Financial Guarantee Letter: income during the student's residence in Turkey, if necessary, a document signed by family
Campus
Facilities
Library
Gym
Swimming Pool
Medical Center
Dining Hall
Dorm
Cafeteria
Auditorium
Cargo
Security
Copy Center
Radio Studio
Park
ATM
Barrier-free Campus
Theatre
Hairdresser
Virtual Court
Walking Track
Tennis Court
Ryder Campus
39.887710232734, 32.654328346252
Bağlıca Kampüsü Fatih Sultan Mahallesi Eskişehir Yolu 18.km 06790 Etimesgut / ANKARA
yurtlar@baskent.edu.tr
https://www.baskent.edu.tr
+90 532 056 27 04
Built in 1996, our dormitories aim to provide our students with accommodation, food services and the opportunity to study in a healthy, safe and clean environment. The dormitories aim to support our students in adapting to the conditions of communal living and to contributing to their success. 
The student dormitories consist of 3 blocks which contain double and single rooms as well as double and single corner rooms. The dormitories have a bed capacity of 456. 
1 block is in the service of the male students, and the other 2 blocks are for the female students. There are special rooms available for the students with disabilities. 
The rooms are covered with laminated flooring.  
Address : Bağlıca Kampüsü Fatih Sultan Mahallesi Eskişehir Yolu 18.km 06790 Etimesgut / ANKARA

Phone : 0312 2466771 - 0312 2466772